Regular price
$75.00

USD
Sale price
$45.99

USD
Unit price
per
Sale
Sold out
View full details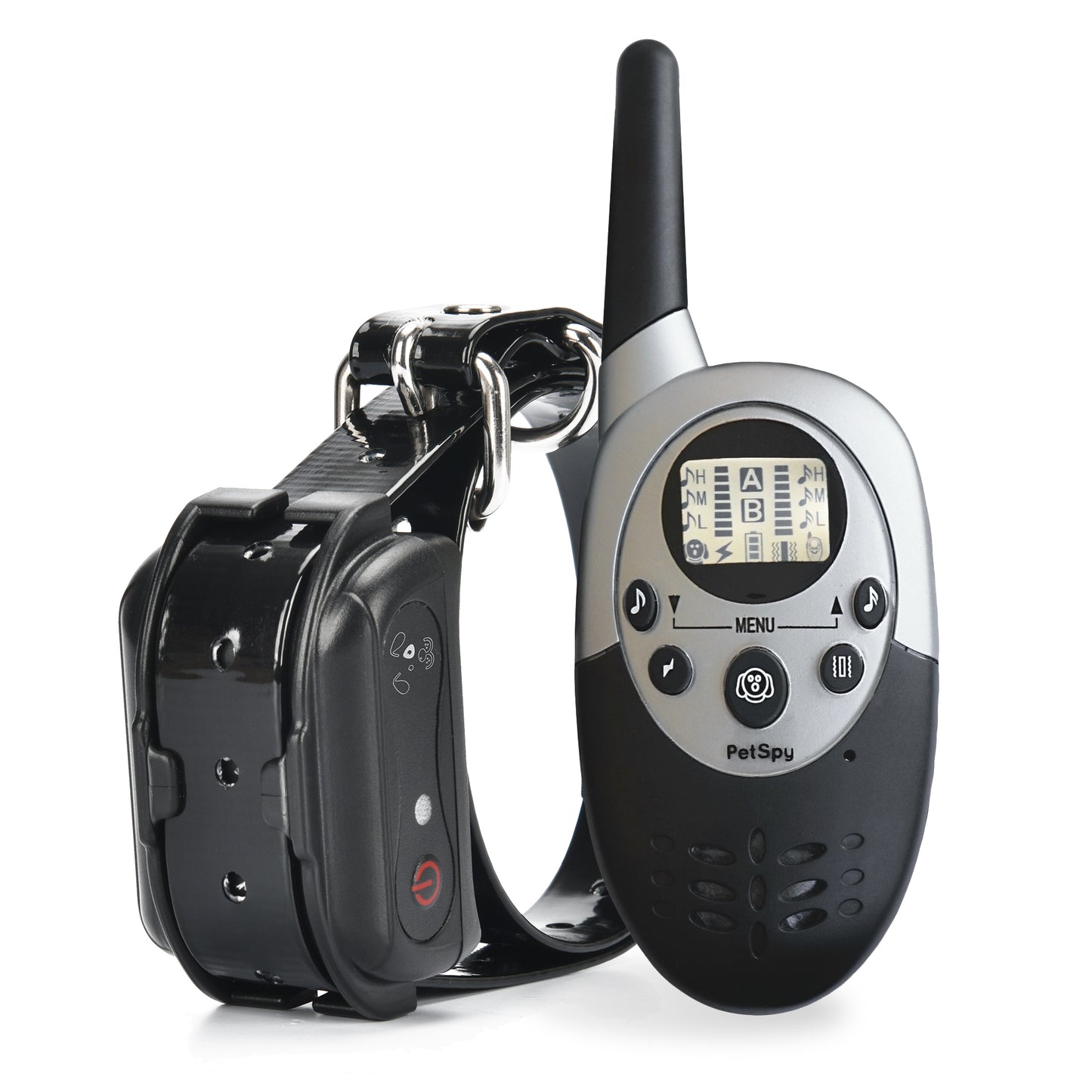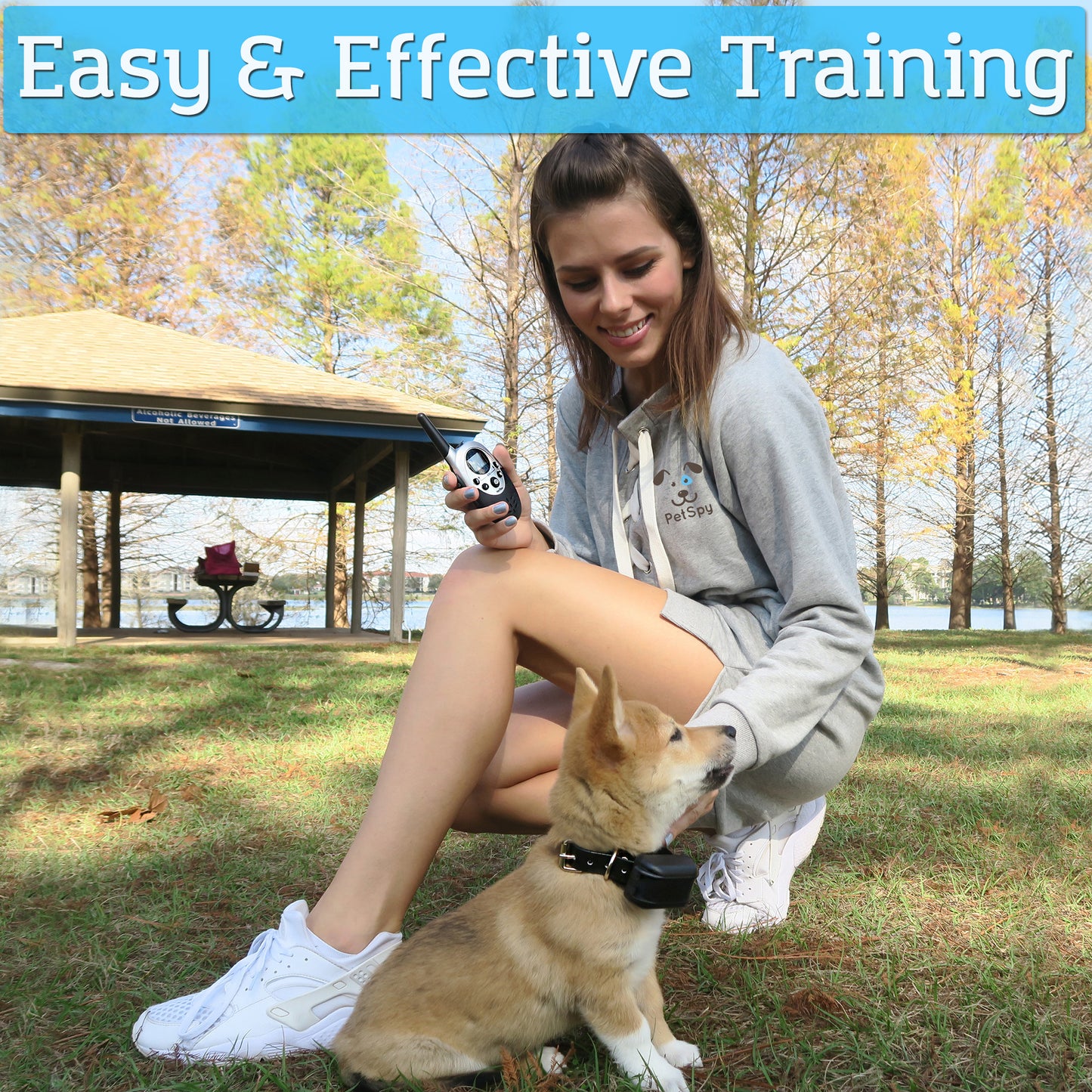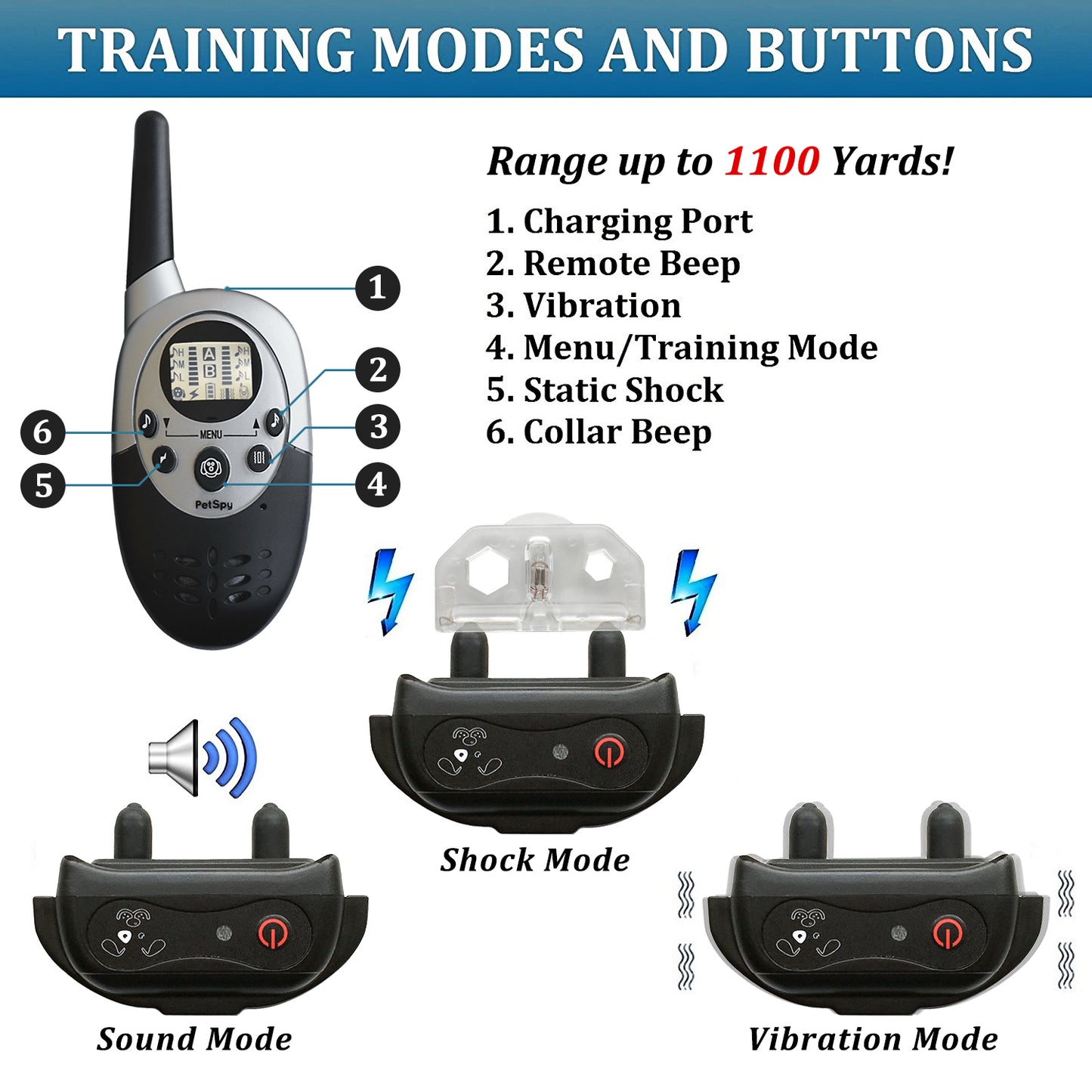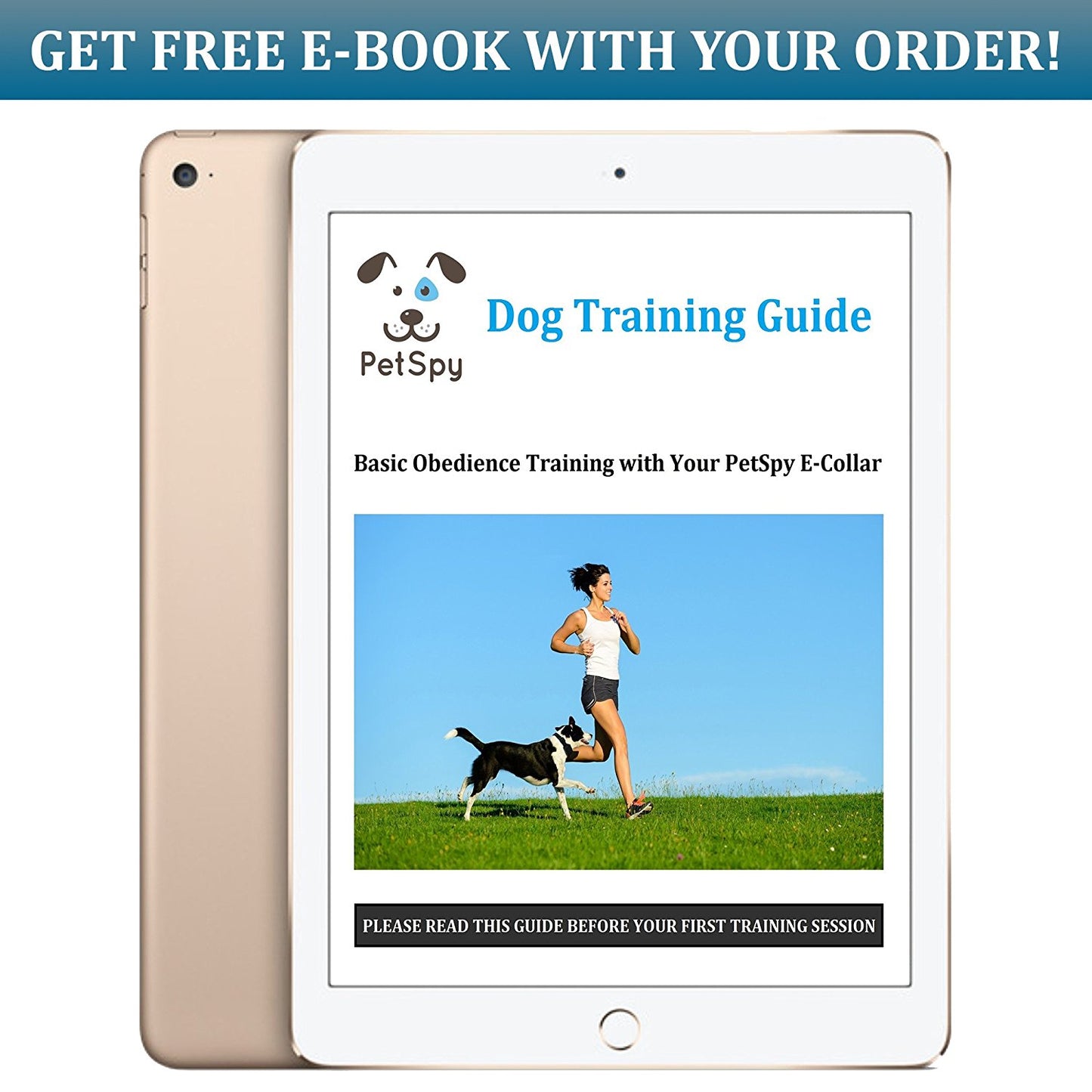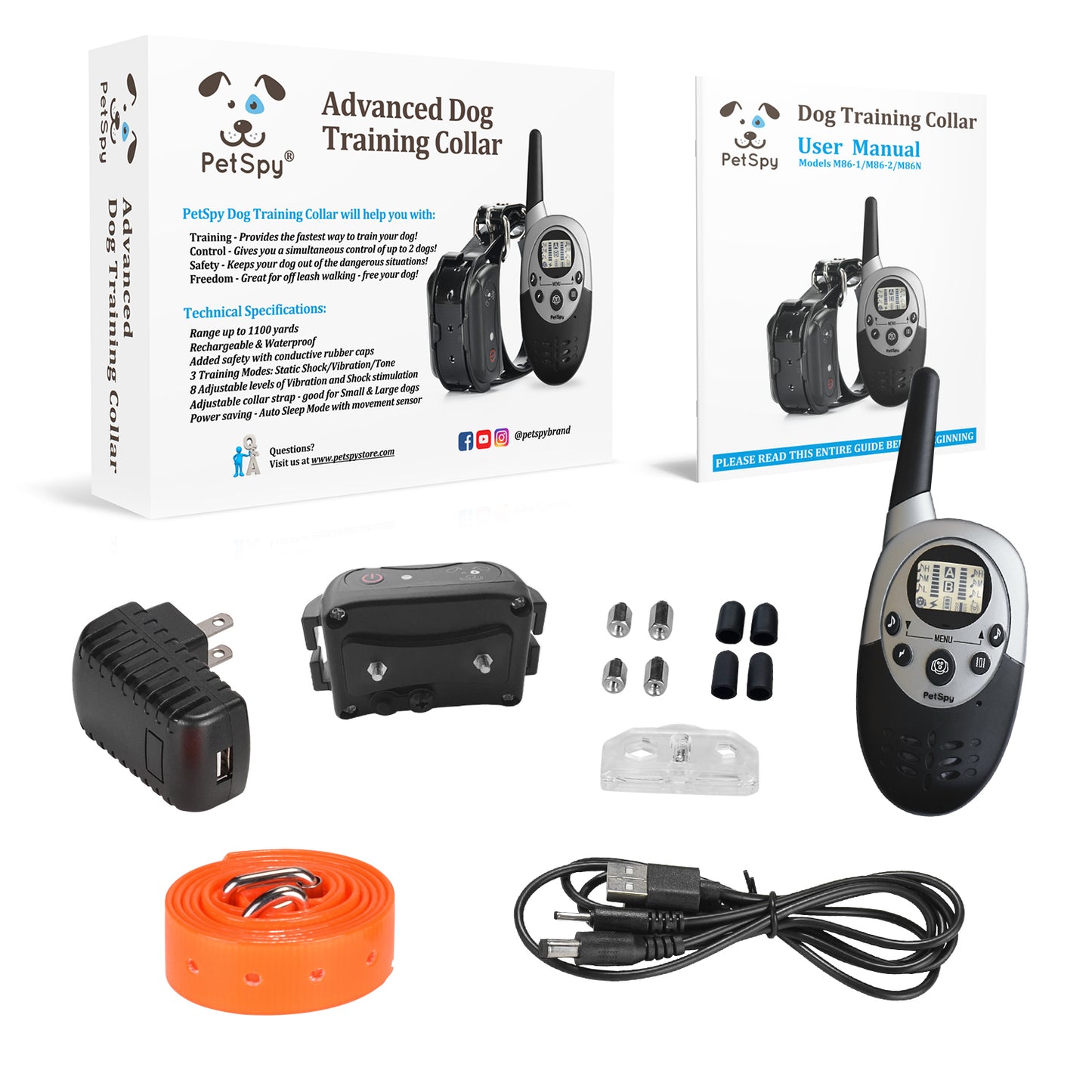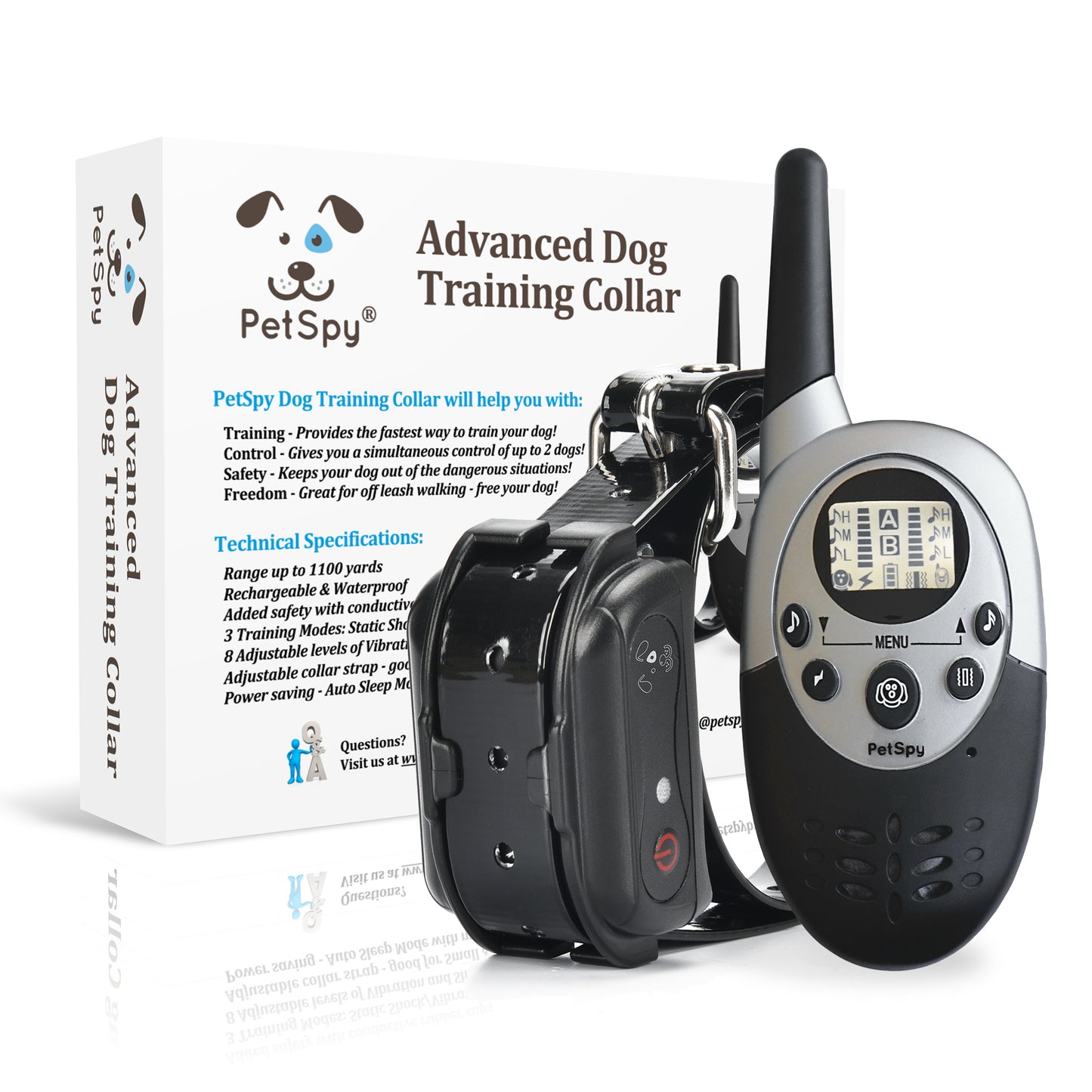 Description
Petspy shock collar is a high-quality, reliable, and efficient training tool designed to help you train your dog effectively and humanely. Petspy dog training collar is designed to provide clear communication between you and your dog, helping them understand commands and learn good behavior. This Petspy collar has numerous advantages and benefits that make it a must-have for any dog owner.
Five key features of Petspy shock collar:
Three Training Modes: Petspy dog training collar offers three different training modes: beep, vibration, and shock. The beep and vibration modes are safe and humane ways to get your dog's attention, while the shock mode is reserved for more persistent and challenging behaviors. The shock mode is adjustable, allowing you to control the intensity to suit your dog's size, temperament, and the situation.
Remote Control Range: Petspy collar boasts an impressive remote control range of 1100 yards, giving you plenty of distance to train your dog in a variety of environments. This long-range capability ensures that you can maintain control and communication with your dog even when they're exploring off-leash.
Waterproof Design: With its waterproof design, Petspy shock collar is perfect for use in any weather conditions or environments. Whether your dog loves to play in the water or gets caught in the rain, you can be confident that the collar will continue to function effectively.
Rechargeable Batteries: Petspy dog training collar features rechargeable batteries for both the collar and remote control. This eliminates the need to purchase replacement batteries and ensures that your training sessions are never interrupted by a lack of power.
Adjustable Collar Size: Petspy collar is designed to fit dogs of all sizes, with an adjustable collar strap that can accommodate neck sizes from 8 to 26 inches. This makes it a versatile training tool that can grow with your dog as they develop and mature.
Advantages and benefits of Petspy shock collar:
Improved communication: Petspy dog training collar enhances communication between you and your dog, allowing you to effectively train your dog and correct unwanted behaviors. The clear and consistent signals provided by the collar make it easier for your dog to understand your commands and expectations.
Time-saving: With Petspy collar, you'll be able to achieve faster training results, saving you time and effort in the long run. By using the collar consistently and correctly, you can quickly teach your dog to respond to commands and curb undesirable behaviors.
Safer off-leash play: The long-range remote control of Petspy shock collar allows you to maintain control of your dog even during off-leash play. This ensures that your dog remains safe and well-behaved, even when they're exploring and enjoying their freedom.
Versatility: The various training modes and adjustable shock levels make Petspy dog training collar suitable for dogs of all breeds, sizes, and temperaments. This versatility ensures that you'll be able to find the right combination of settings for your unique dog and training goals.
Enhanced bond: By using Petspy collar to improve your dog's behavior, you'll also be strengthening the bond between you and your dog. A well-behaved dog is a happier dog, leading to a more enjoyable and fulfilling relationship for both of you.
Petspy shock collar is a valuable tool for any dog owner seeking to improve their dog's behavior and establish clear communication. With its various training modes, long-range remote control, waterproof design, rechargeable batteries, and adjustable modes Petspy shock collar is a great choice for your pet training.
What's Included
(1) Remote Transmitter, (1) Collar Receiver, (1) Adjustable TPU Strap, (1) Dual USB Charger, (1) Test Bulb, (2) Set of Metal Probes, (1) User Guide
Additional Details
Proper fit of the collar is important: a collar worn for a too long time or placed too tight or loose on a pet's neck may cause skin irritation or damage. Avoid leaving the collar on dogs for more than 4 hours a day