Regular price
$99.99

USD
Sale price
$68.99

USD
Unit price
per
Sale
Sold out
View full details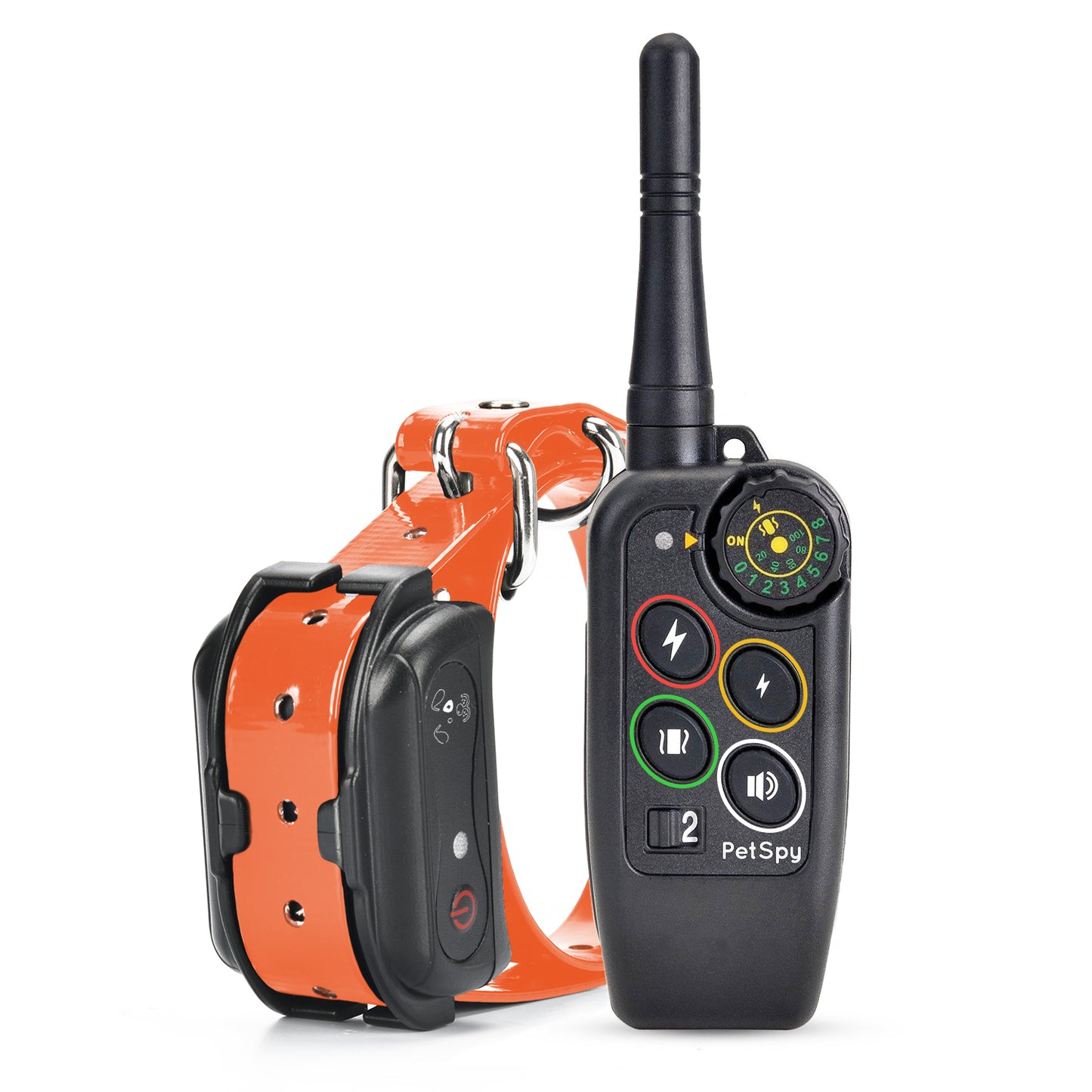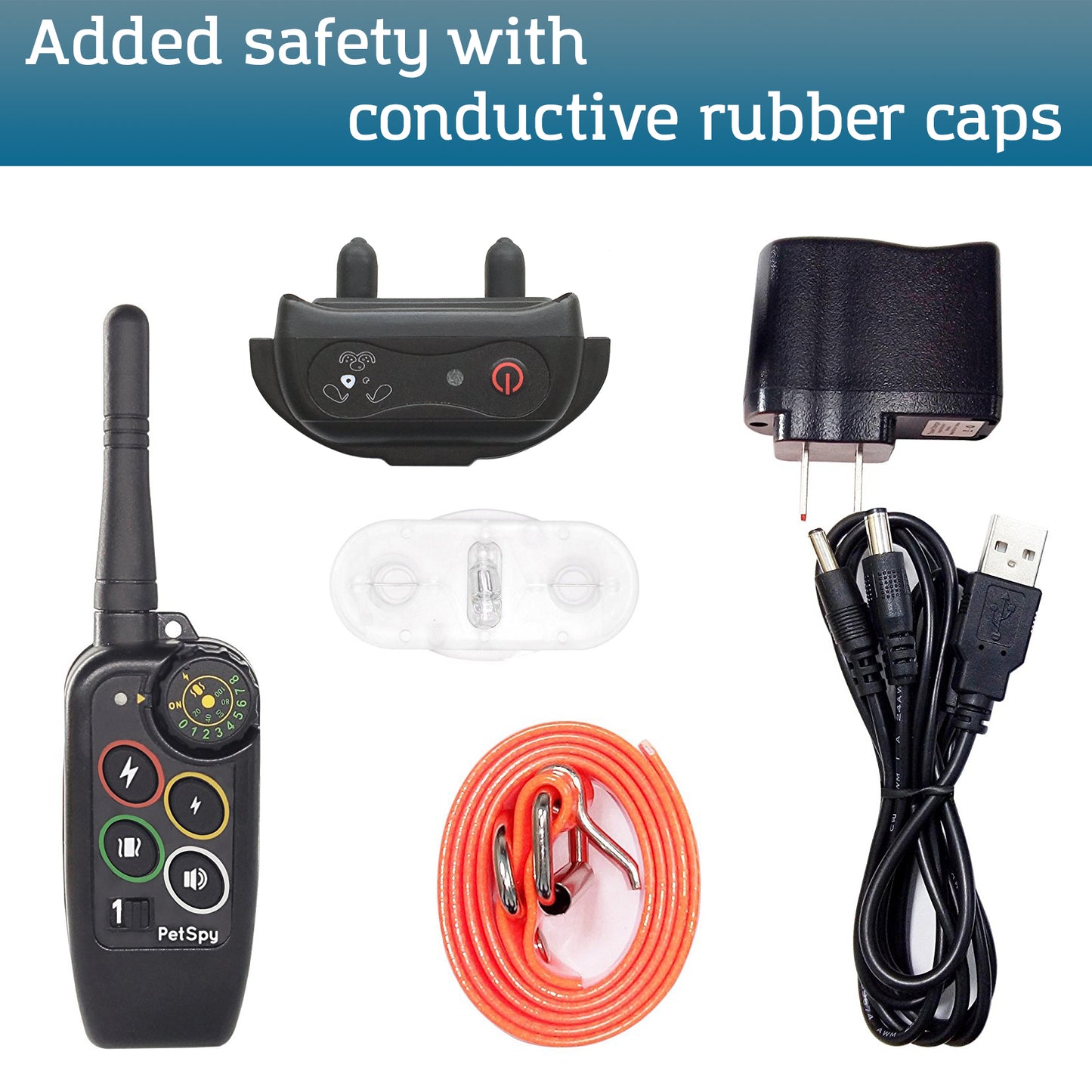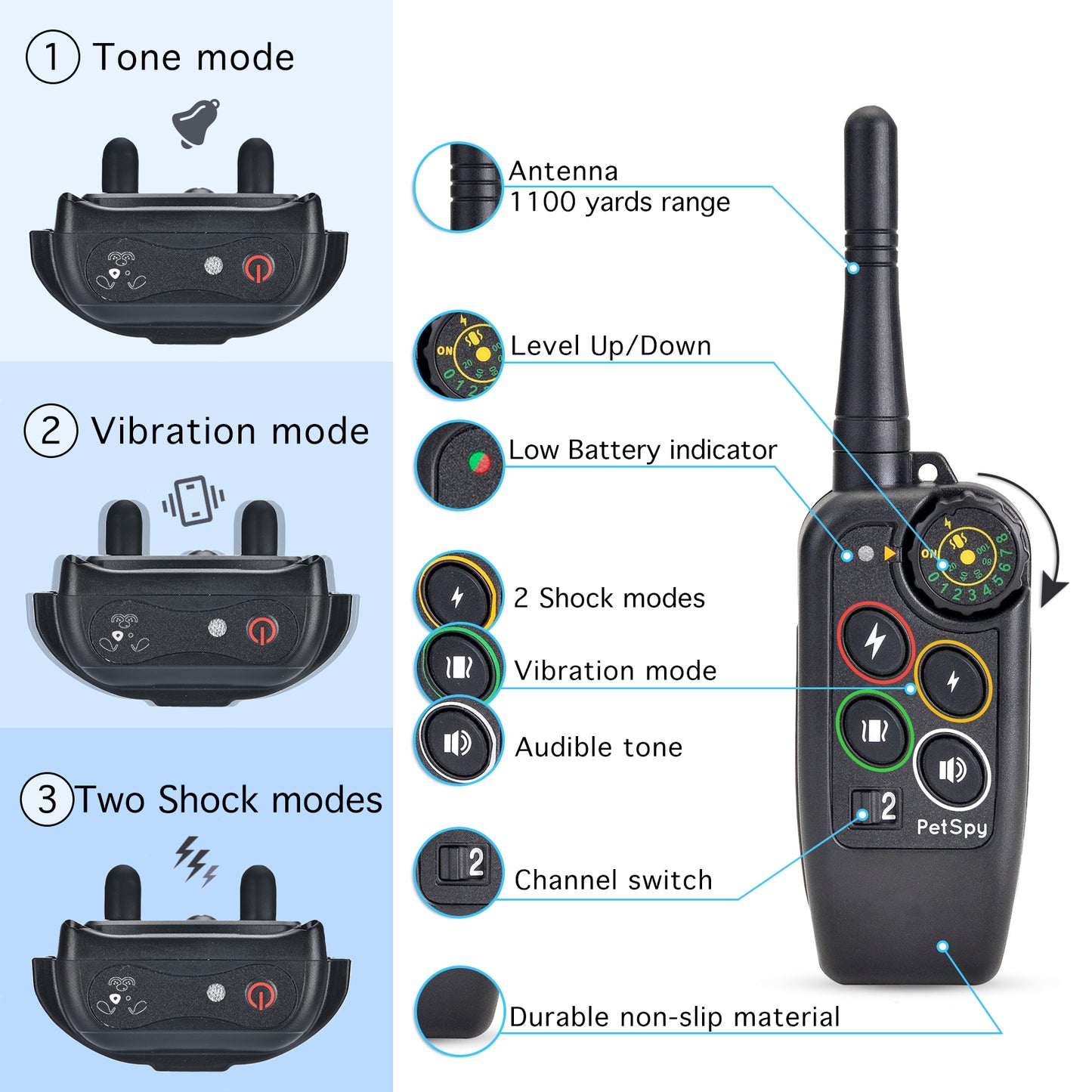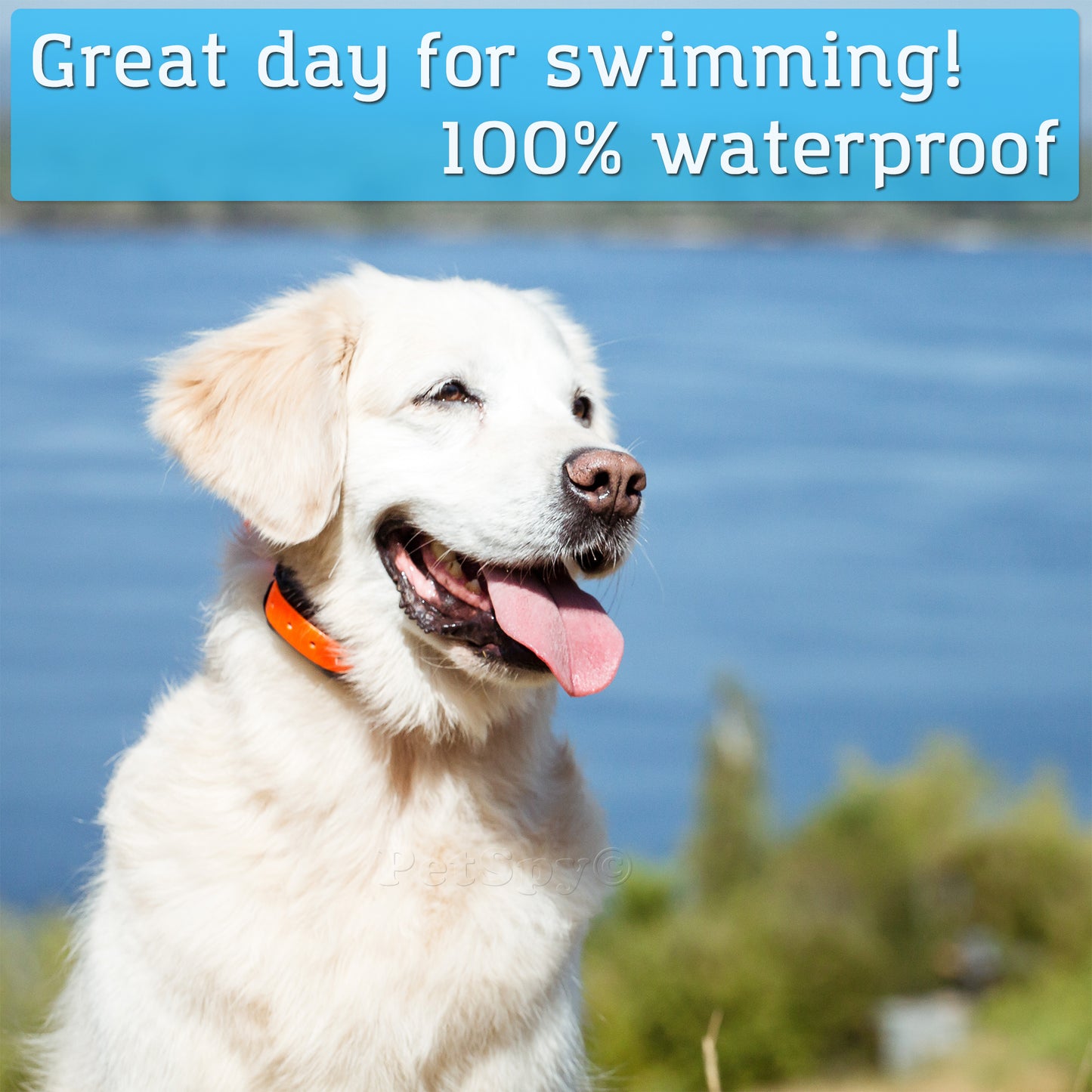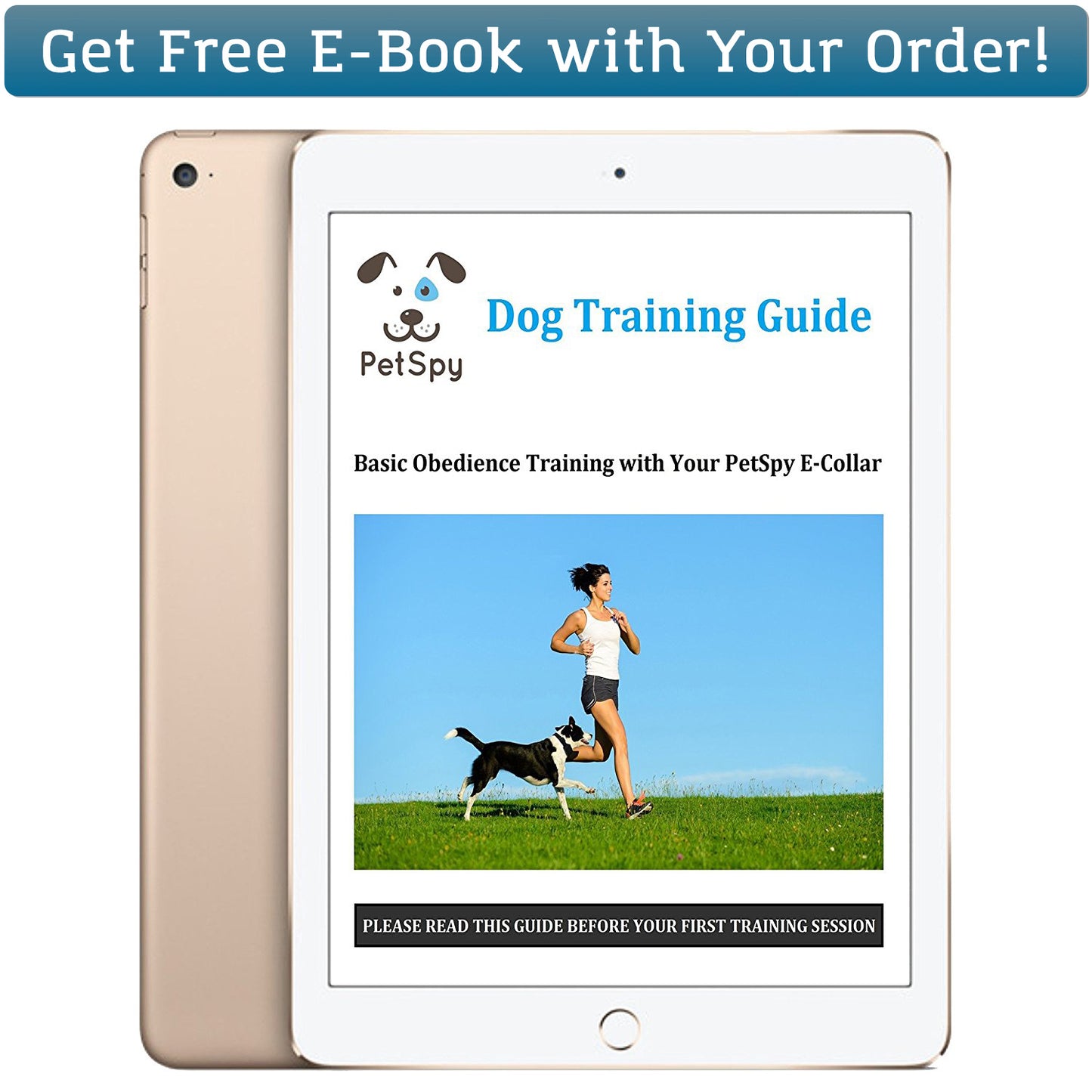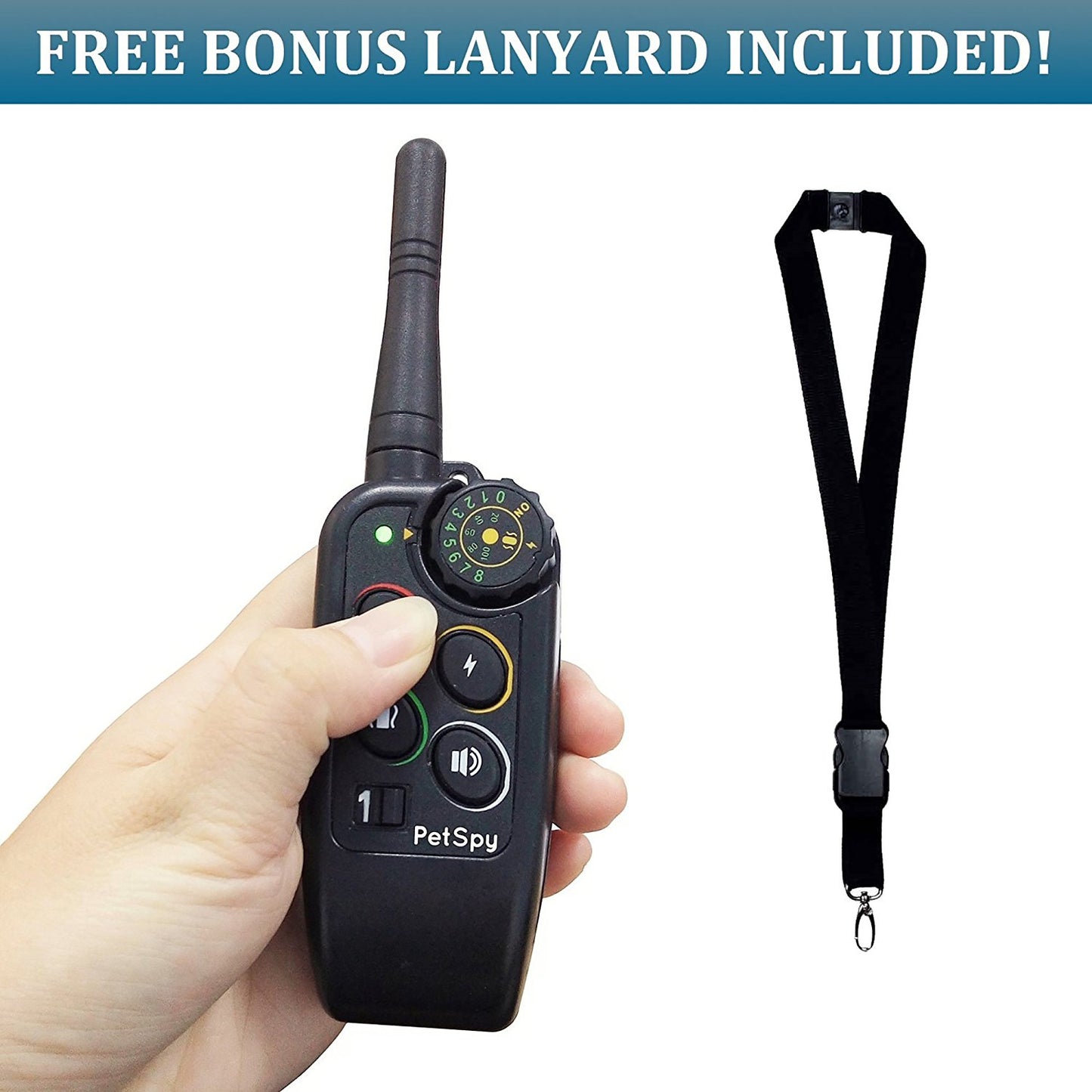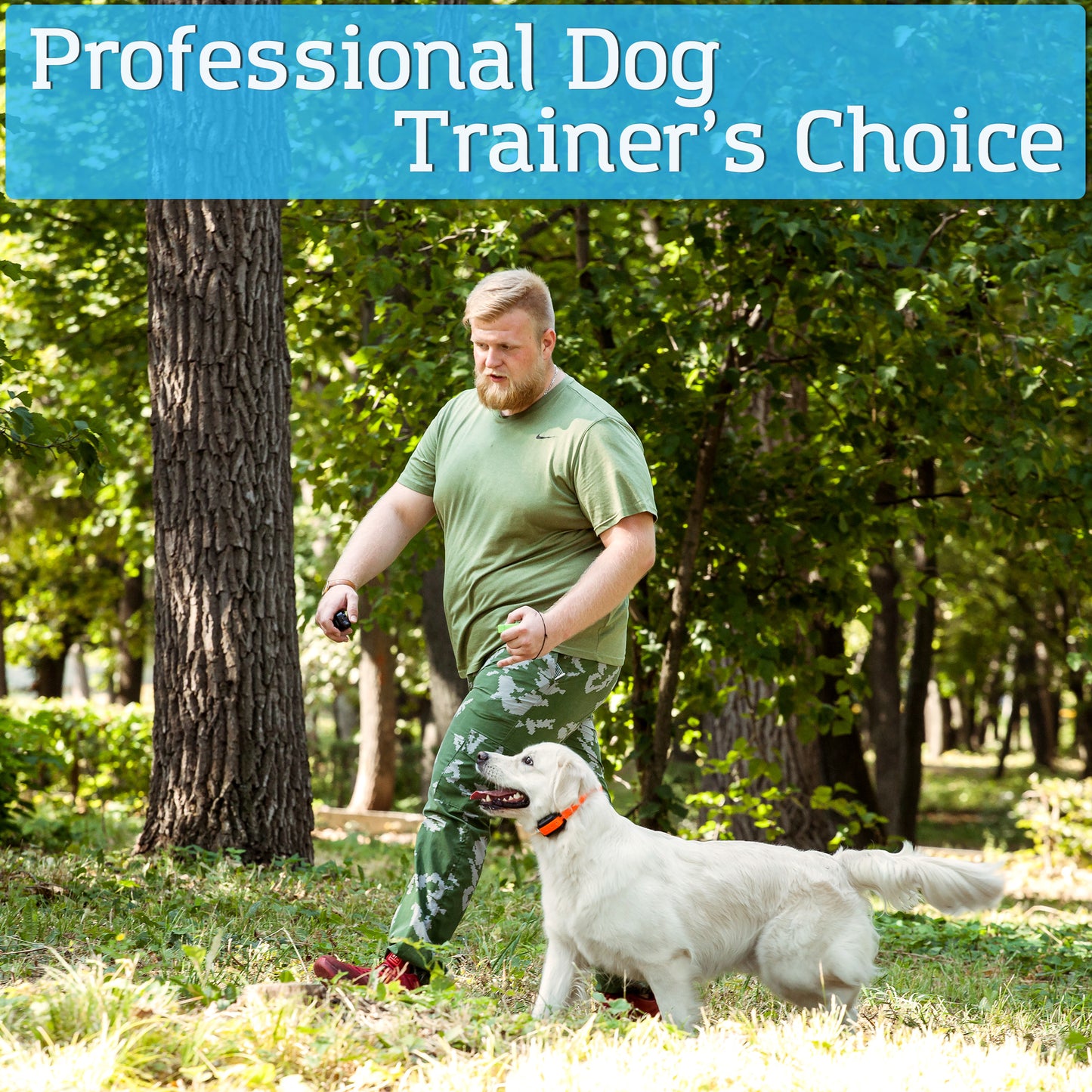 Description
PetSpy M686 Remote Trainer is a modern and user-friendly dog owner training solution that provides productive and enjoyable dog training. This remote trainer offers many important features and customizable options designed to meet your dog's unique training needs. The PetSpy collar is designed to provide a personalized and thoughtful approach to dog training, improving your pet's behavior and obedience.
Key Features of PetSpy M686 Remote Trainer:
Extended Communication Range: The remote collar has an impressive communication range of up to 1100 yards, providing consistent and reliable control during off-leash training. This wide range allows you to maintain effective communication with your dog even in spacious and challenging environments.
Four versatile learning modes. The PetSpy collar provides four different modes of operation: static, vibration, sound, and LED light, allowing you to choose the method that best suits your dog's temperament and training requirements. These modes provide a versatile and adaptable training experience that can be adjusted as your dog's skills develop.
Customizable Intensity Levels: The petspy premium dog training collar allows you to easily adjust the intensity levels of static shock and vibration modes from 1 to 100, providing a safe and personalized workout. This level of customization guarantees a personalized approach to the specific tasks you set for each session for your dog.
Waterproof and Weatherproof Design: The petspy premium dog training collar is made of high-quality materials and has a durable construction to ensure long-lasting performance even with daily use. The collar receiver is waterproof, allowing your pet to safely engage in a variety of outdoor activities without compromising the functionality of the collar.
Dual Channel Control: The PetSpy M686 Remote Trainer is equipped with a dual channel system that allows you to train two dogs at the same time with one remote transmitter. This feature allows for more effective training and promotes harmonious relationships between your pets.
Auto-off function: The PetSpy collar has an auto-off function that activates after 10 seconds of continuous stimulation. This safety feature helps prevent overstimulation and provides a more humane training experience for your dog.
Features and Benefits of PetSpy M686 Remote Trainer:
The PetSpy M686 Remote Trainer has been designed to provide dog owners with an efficient and systematic method of training their pets. A variety of training modes and adjustable intensity levels provide an individual approach for each of your pets. With a remote trainer, you can effectively address behavioral issues and increase your pet's overall obedience.
The PetSpy collar is also comfortable and durable. Extended range communication, waterproof design, and dual-channel control make it suitable for a variety of training environments, and the auto-off function ensures safe and humane training. The smart design and advanced features of the premium petspy dog training collar make training more efficient and effective.
PetSpy PetSpy M686 Remote Trainer is a valuable investment for any dog owner looking to improve their pet's behavior and obedience. Advanced features, high-quality construction and customizable options make this collar an indispensable tool for efficient and thoughtful dog training. Experience the positive impact of the PetSpy collar on your pet's behavior and your bond with it.