Regular price
$120.00

USD
Sale price
$89.99

USD
Unit price
per
Sale
Sold out
View full details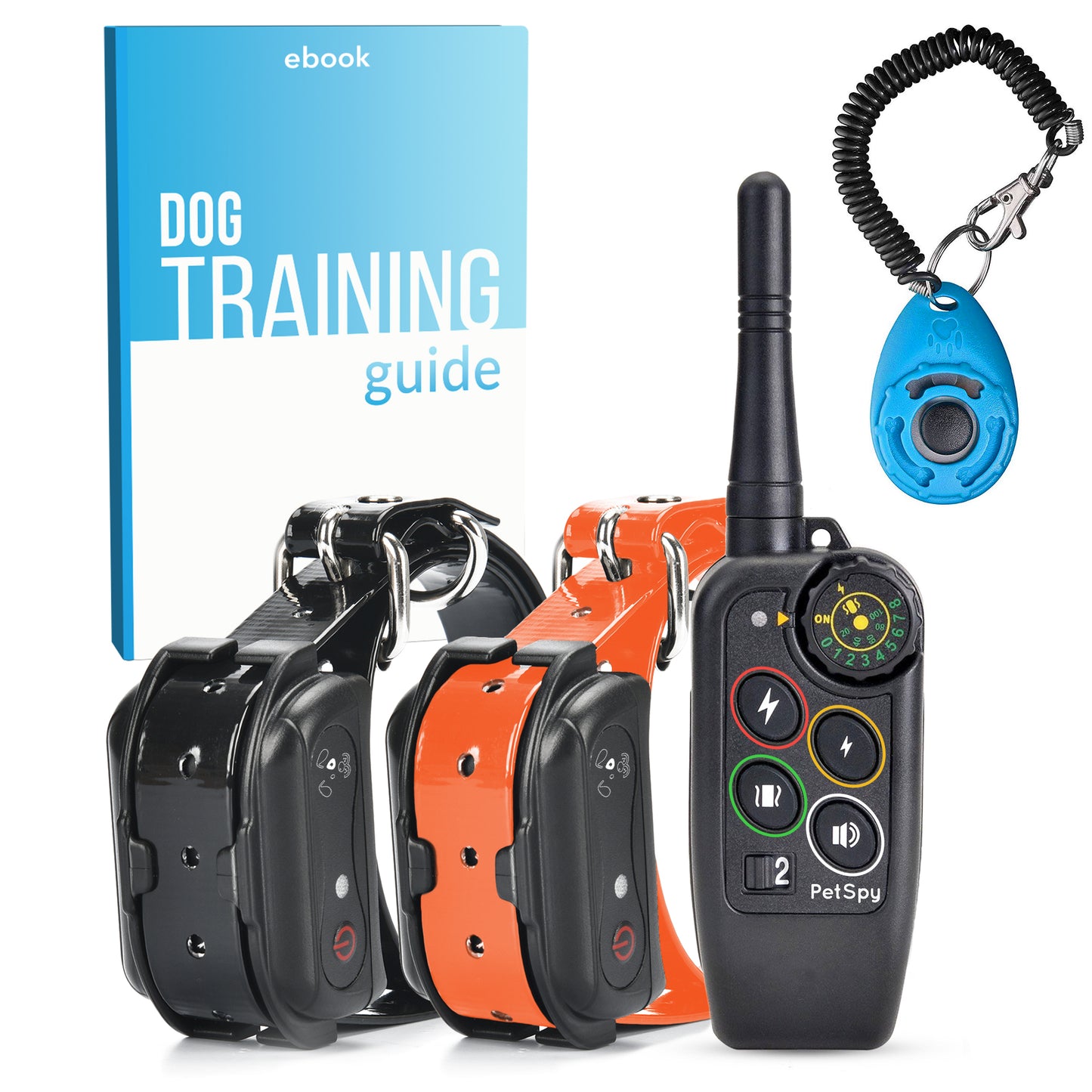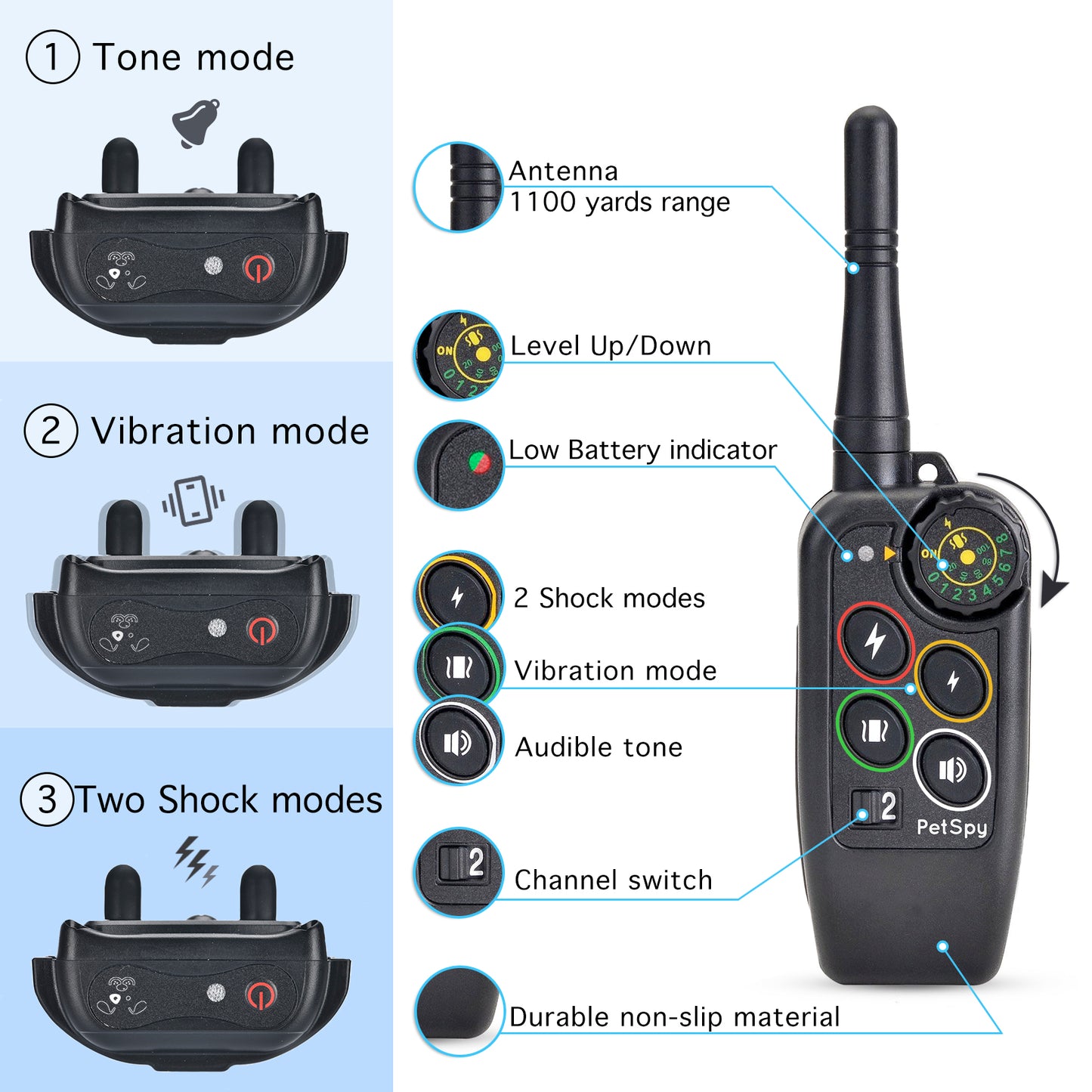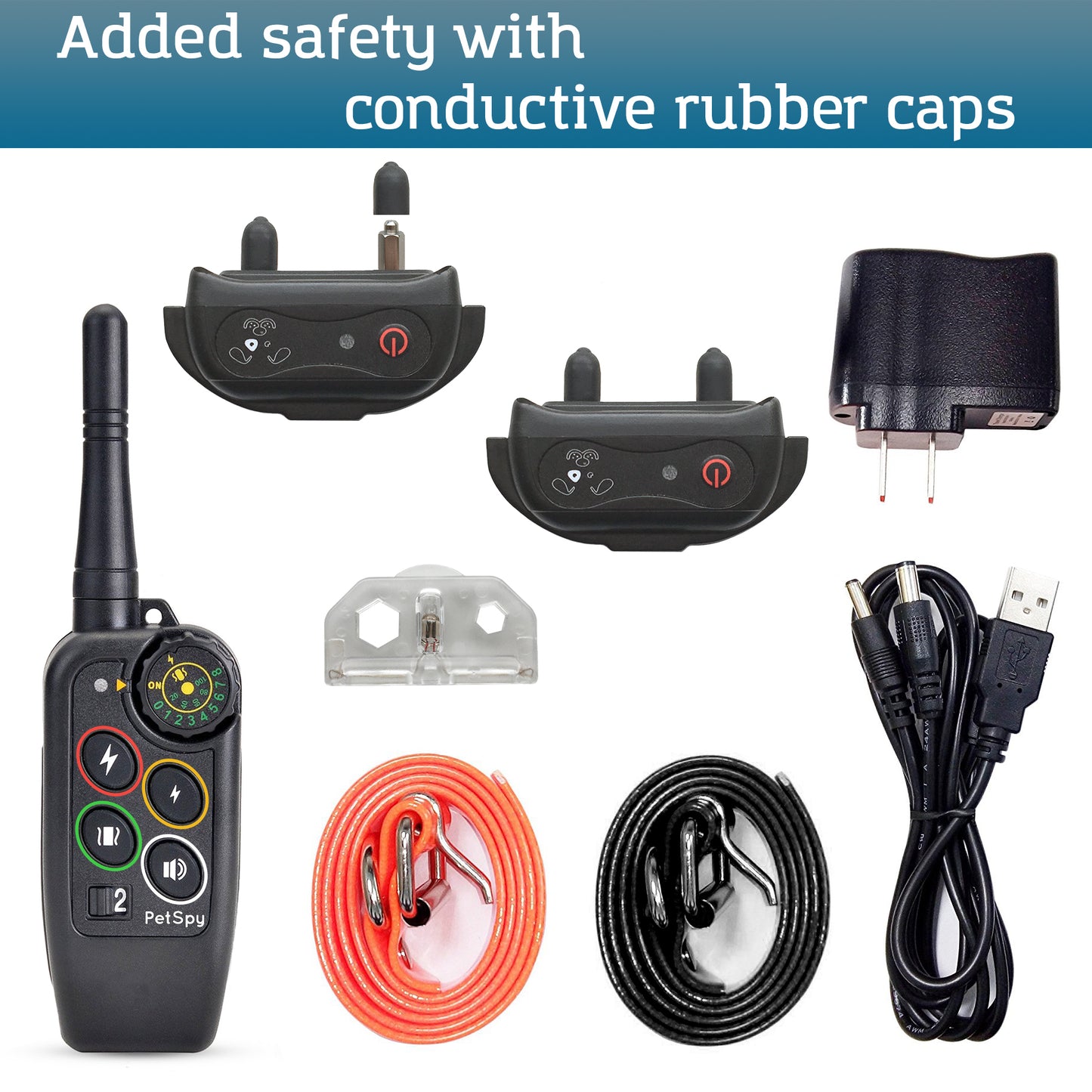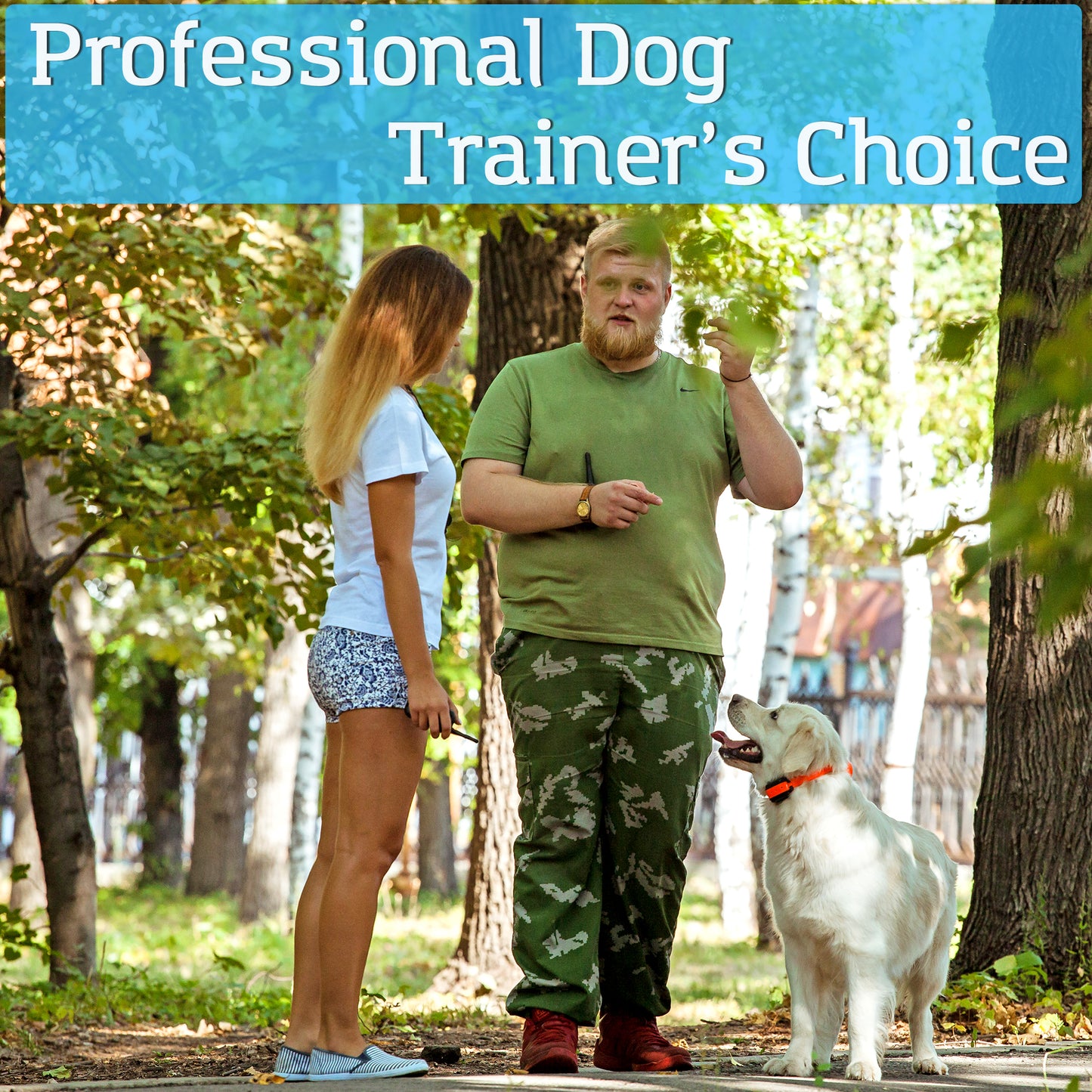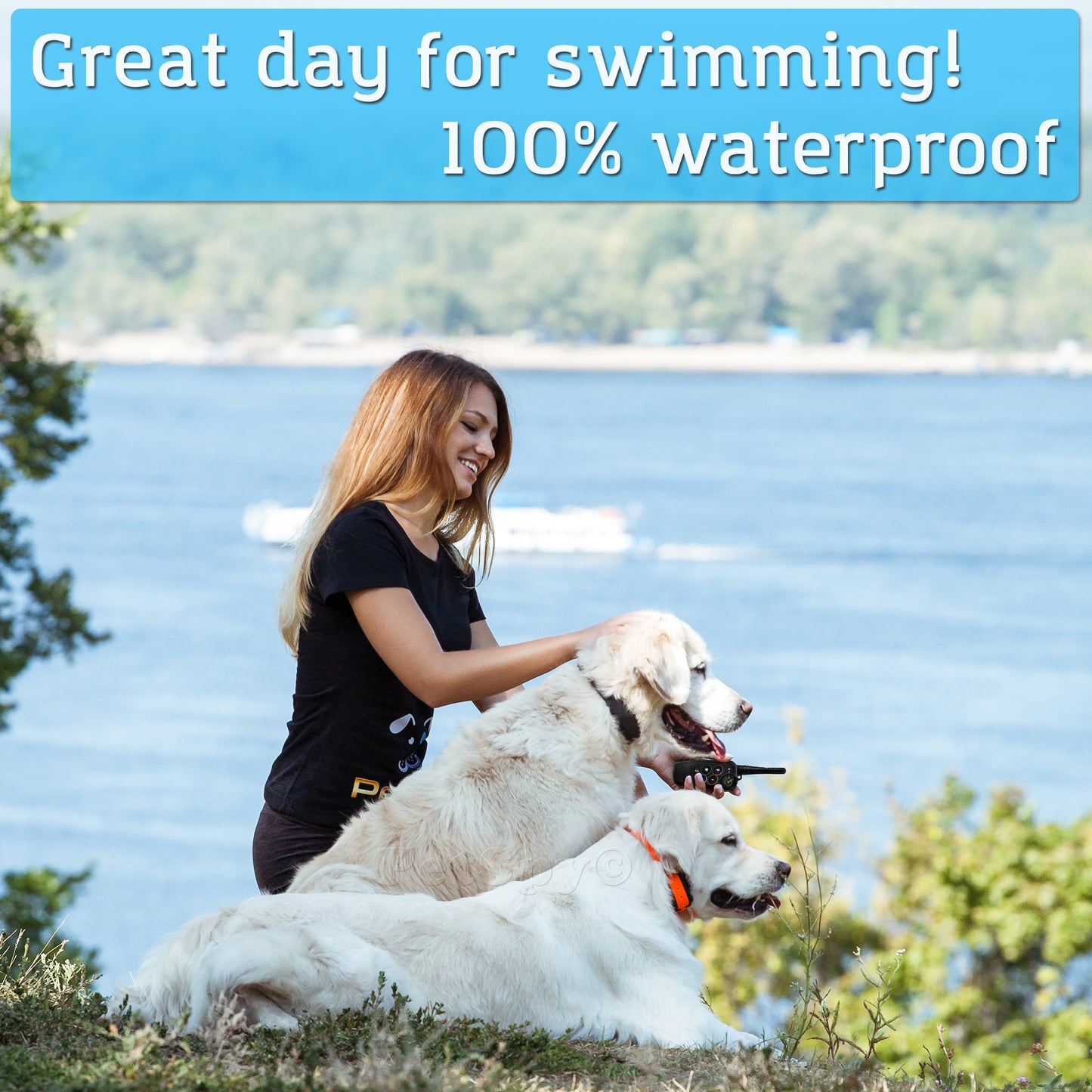 Description
Introducing the PetSpy Ultimate Dog Training Bundle M686B: a comprehensive training solution for pet owners who want an effective and convenient method to train their dogs. This all-in-one package includes a petspy dog shock collar dogs m686b, a training clicker, and a dog training eBook. Designed with simplicity and efficiency in mind, this bundle provides a reliable and humane method to train your beloved canines.
Key benefits and features of Ultimate Dog Training Bundle
The ultimate dog collar system in the PetSpy Ultimate Dog Training Bundle M686B offers numerous features that make it a valuable investment for dog owners:
The petspy dog shock collar dogs m686b is designed for simultaneous training of two dogs, ensuring consistent behavior and obedience for both pets. The collars are durable, waterproof, and designed to withstand the challenges of outdoor training. This advanced system provides a cost-effective and time-saving solution for training multiple dogs, as it allows you to train both pets simultaneously, ensuring a consistent and unified approach.
The training clicker included in the bundle is an essential tool for reinforcing your dog's training progress. The clicker allows you to mark the exact moment your dog performs the desired behavior, making it easier for them to understand what is expected of them. This tool helps in building a strong bond between you and your pets while promoting effective communication.
The dog training eBook provides a wealth of knowledge and guidance for training your dogs using the petspy dog shock collar dogs m686b. The eBook covers various training topics, such as obedience training, behavior modification, and troubleshooting common issues. This valuable resource equips you with the knowledge and techniques necessary to train your dogs effectively and humanely.
The ultimate dog collar is equipped with a user-friendly remote control, allowing you to maintain control over your dogs' training experience. With a range of up to 1100 yards, you can confidently train your pets in various environments. The remote's easy-to-read LCD screen displays your chosen settings, making it simple to train your dogs with confidence.
The collars deliver a customizable range of electric stimulation levels, offering a safe and humane method for correcting unwanted behaviors. Adjust the intensity based on your dog's temperament and sensitivity, ensuring effective communication and training. The petspy dog shock collar dogs m686b delivers a range of stimulation levels, allowing you to tailor the training experience to your dogs' individual needs, promoting a more effective and humane training process.
PetSpy Ultimate Dog Training Bundle M686B is a versatile and effective solution for dog owners who want a comprehensive training package. This bundle ensures that you can train your dogs with ease, while promoting their safety, comfort, and obedience. The ultimate dog collar system, training clicker, and dog training eBook provide you with the tools and knowledge necessary to ensure a successful training experience for both you and your pets.
Ultimate Dog Training Bundle includes:
PREMIUM DOG TRAINING COLLAR M686B for two dogs

DOG TRAINING CLICKER with key buckle chain

DOG TRAINING EBOOK is written by a professional dog trainer with a main focus on the e collar training
SAVE additional $7 when purchased together! 
Package Contents:
1x Training Clicker

2x Receivers

1x Remote

1x Charger

1x Test Light

4x Sets of contact points with silicone caps

1x Lanyard
UPC 00850036980186